U.S. Epperson Underwriting Company
 Lumbermen's Underwriting Alliance                             

Gentleman: This email is long overdue. I just wanted to take the time to recognize Chris Speciale and his associate for doing such a great job on cleaning the Cooling Towers. Your technicians even took the time out to knock off some rust, apply sealer and paint silver on the needed areas. It has always been a pleasure dealing with Southeastern Chiller. You provide excellent service, and satisfaction. U.S.E. is fortunate to have you as our "Premier Vendor." I look forward to this working relationship in many years to come.
Respectfully Submitted,
Don Pavlik
Building Superintendent
U.S. Epperson Underwriting Company
Lumbermen's Underwriting Alliance
Polo Club of Boca Raton
Extremely pleased to date. John has shared with me his positive experiences with your staff and we're very happy with our decision to hire your firm. Your assistance with the software and monitoring investigation is very much appreciated as well.
                                            -Greg
Everyone is always friendly and courteous and does a good job.
-Jennifer

Bethesda Memorial Medical Center
All is well in terms of service, professional competent, and expediency.  Thanks for taking care of all of our requests in a timely and professional manner.

WG Compass Property Management
I would like to say thank you for asking about the service I received from your company. At present I feel that service has been better then when I first took over the building. I am satisfied and would like to thank Brian for all the help he has given in correcting some of the issues we were having here. I feel that you have also been very helpful. The monthly service tech is doing a good job. I am not here often when he comes, but he always calls and lets me know what's going on. I would have to say things are going ok.

The School Board of Palm Beach County
Your quick response and the expertise of your technicians have been very helpful to the Palm Beach County School District. It's a pleasure to be doing business with Southeastern Chiller Services.
On behalf of Facilities Services , I would also like to extend my thanks for a job well done. The timeline was  short and  your crew was professional. We look forward to working with Southeast chillers in the future .
Thanks again, Steve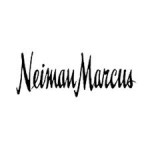 Neimen Marcus
Yes , our first experience with SE Chillers went well. The guys were professional and got the job done quickly. Brian was very helpful in getting the job set up and working out the payment options with us. I will be sure to us SE Chiller in the future when the need arises.