Southeastern Chiller Services provides a wide range of installation and retrofit capabilities. SCS can provide complete turn key installations for any situation, from a simple air handler change to the most complex total system replacement.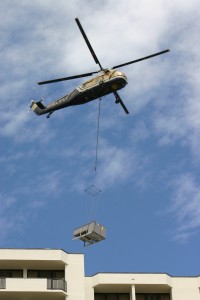 If your HVAC retrofit project requires electrical work, roofing, wall removal or relocation, windows removed and replaced, concrete work or work by other trades to complete your HVAC equipment repair or replacement, we can put a team together and manage the complete project.
You have only one contract, one price and one contractor to deal with.  We handle all the scheduling and coordination of work by other trades to give you a complete turnkey project.